WHAT THE BAT?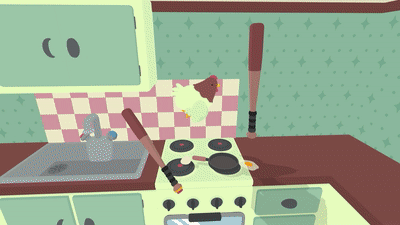 WHAT THE BAT?
Developed by Triband
From the creators of WHAT THE GOLF? comes a silly VR game about navigating life with baseball bats for hands. Swing your way through over 100 levels of batting, cooking, shooting, smashing, parking, painting, pickling, petting, and WHATnot. In this surprising VR comedy, you play through a series of silly physical mini-games that make you laugh, cry and even pet nice animals.

WHAT THE BAT? is a PSVR2 launch title. Spoiled Cat did the PS5 port and systems integration.